Hi Team, We have a bunch going on down here at MSV Racing! These are a few updates and new parts we are working on.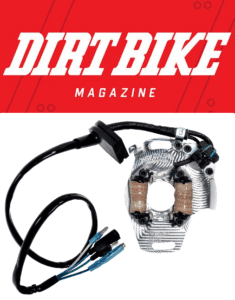 MSV Racing Stator in Dirt Bike Magazine:
MSV Racing's "Faraday" High Power Adjustable Stator was featured in the Sept. 2021 New Products section of Dirt Bike Magazine. This part is amazing and fantastic for helping you to easily adjust your timing to what best suits YOUR build, riding style and fuel choice. These are super popular and hard to keep in stock.
---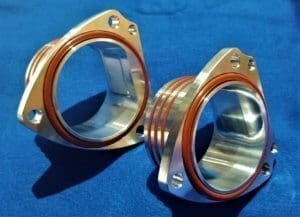 TQ Manifolds:
Working on "Torque" exhaust manifolds for the CR500 and CR250. The prototype "Torque" CR500 are in testing and show great promise. More TQ off the bottom vs our standard manifold but no loss of mid/top has been reported. Dyno to follow. These will most likely be the newest MSV Racing part.
---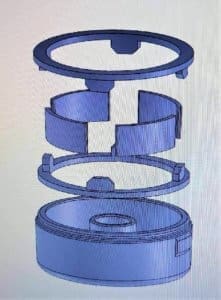 Flywheel:
The '87-'01 CR500 OEM flywheels are almost impossible to find. These are a must to use with our "Faraday" High Power Adjustable Stator. We are in the process of designing our own OEM '87-'01 CR500 Flywheel replacement. We foresee a standard and lightened version. (No weighted version as a weight masks a power delivery problem that can be corrected with timing adjustments with the "Faraday" Stator)
---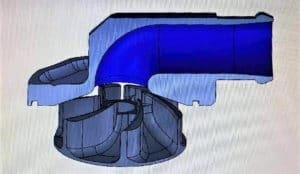 Husaberg Cooling Parts:
We love all big bore dirt bikes and our favorite 4T big bore is the '04-'08 Husaberg 650. There is a call for better cooling for these and race bikes and with our CR500/KX500 success, we are developing a high-volume impeller and matching MSV Racing "OptiFlo" cover. These parts will work together on the:
'04-'08 fe/fs 650
'04-'08 fe/fs 550
'04-'08 fe/fs 450
'04 fe/fs 501
---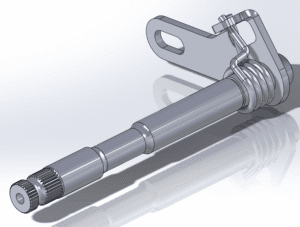 OEM CR500 Replacement Parts:
MSV Racing '87-'01 CR500 Flywheel, shift shaft, kick start mechanism, are all in the works
---

OEM CR250 Parts:
'88-'91 PV rack (not available from Honda any more) will be made from stronger material